TV BOX
​​
NEXBOX, Amlogic S905 Quad Core 4 x Cortex A5, Quad ARM Mali-450 GPU, 1.5GHz. The newest version of MX,Faster than the MX MX2 Dual Core TV BOX. Built-in DDR3 1GB RAM ,8GB ROM (Flash Memory), support external (max 64GB) micro sd card expanded, and USB hard drivers. Bult-in 2USB/AV/RJ45/HDMI/SPDIF/OTG/TF Port.
Come with Android 6.1 Lollipop OS,XBMC/Google Play store is pre-installed;Support USB webcam works with Skype,QQ and HDMI supported. compatible with any TV (HDMI or AV(white-red-yellow cables)) or regular PC monitor with HDMI jack. Support 802.11B/G/N wifi
Video/Picture Decoding support H.265 HEVC MP a L4.1 up to 1080P a 60fps, Supports *.mkv,*.wmv,*.mpg, *.mpeg, *.dat, *.avi, *.mov, *.iso, *.mp4, *.rm and *.jpg file formats.Built-in wifi, you can download apps from the Google Play Store, watching videos, playing games, surfing the Internet.
Comes with a remote/Charger/HDMI Cable/AV cable included.Converts Smart TV into Smart PC, or regular TV into Smart PC, Full Web Browsing, Picture Viewing, Social Networking, make free phone calls with Skype, online video chat, Play Vedio Games, and so on. Amazing for college dorms, bed rooms, home theaters, anywhere you need some entertainment!
Is the absolute best and most versatile home media experience in the market. to share with friends, Your movies, TV Shows, Music all at your fingertips. Online forums, tutorials, and videos are plenty. You want a TV media player to do exactly what you need and something less will just ruin the whole experience
NEXBOX, Amlogic S905 Quad Core x 4 Cortex A5, cuádruple brazo Mali-450 GPU, 1.5 GHz. MWN la nueva versión de MX, más rápido que el MX MX2 Core Dual TV caja. Integrado DDR3 1GB de RAM, 8GB de ROM (memoria Flash), soporte de tarjeta micro del sd externa (máximo 64GB) ampliado y controladores de disco duros USB. Bult-en 2USB/AV/RJ45/HDMI/SPDIF/OTG/TF puerto. MWN vienen con Android 6.1 Lollipop OS, XBMC/Google Play store se instala previamente; Soporte USB webcam funciona con Skype, QQ y HDMI compatibles. compatible con cualquier TV (HDMI o AV (blanco-rojo-amarillo cables)) o monitor de PC normal con toma HDMI. Ayuda 802.11B/G/N wifi decodificación de imagen/Video/MWN H.265 HEVC MP un L4.1 hasta 1080p a 60fps, soporta *.mkv, *.wmv, *.mpg, *.mpeg, *.dat, *.avi, *.mov, *.iso, *.mp4, *.rm y *.jpg formatos. Wifi incorporado, puede descargar aplicaciones desde Google Play Store, viendo videos, jugando juegos, navegar por Internet. MWN viene con un Cable de control remoto/cargador/HDMI/AV cable incluido. Smart TV se convierte en Smart PC o TV normal en Smart PC, navegación por la Web completa, ver imagen, redes sociales, hacer llamadas gratis con Skype, chat de video en línea, jugar juegos de Vedio, y así sucesivamente. Increíble se puede utilizar en dormitorios de la Universidad, habitaciones, teatros en casa, dondequiera usted necesita algún entretenimiento! A95X es lo mejor y absoluto en experiencia media de las páginas más versátil en el mercado. Para compartir con amigos, tus películas, programas de TV, Musica todo a su alcance. Tienes un reproductor de TV para hacer exactamente todo lo que necesita y algo menos sólo arruinará toda la experiencia.
Garantia: La caja tiene 14 dias de garantia sin costo alguno por defecto, si necesita extender la garantia tiene un costo de $50 por un año para los nuevos clientes el envio de la caja es pagado por el cliente.
Warranty: The box has 14 days of warranty at no cost by default, if you need to extend the warranty it costs $50 for one year for new customers, the shipping of the box is paid.
Programs:
_ Exodus, Elysium, you can saw all movies and TV Show from 2017 to 1969 in HD
_CCloud TV, you can saw all chanels arrown the world
_Mega TV Player, you can saw about 348 chanels in spanish
When you buy the TV Box you have a free gift, one elegant pen.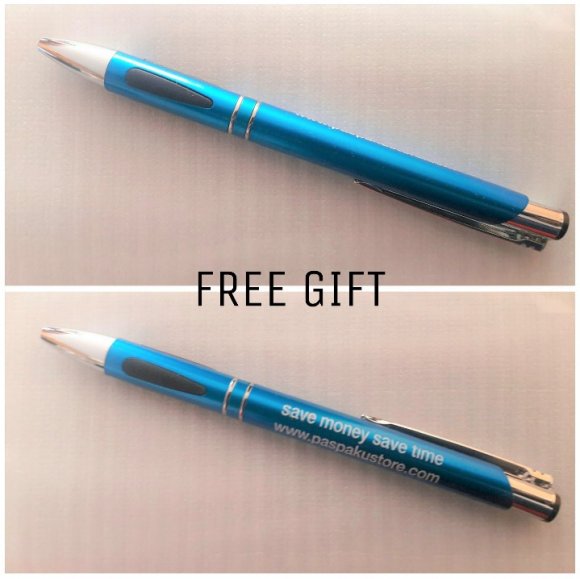 We also recommend these products: